Our vision is to be the testing infrastructure for the internet
BrowserStack powers today's digital economy to build quality and bug-free software at speed—the same software that's changing the world.
6 million
developer sign ups
3000+ real
devices and browsers
Trusted by 50,000+ customers








Testing in the DevOps cycle is getting increasingly complex Currently, there are 4 billion active users accessing the internet through 9,000 distinct devices, 21 different operating systems, and 8 major browser engines. Companies, both big and small need to ensure their websites and applications render as intended so customers like you have a good user experience, regardless of the device you view it in.
BrowserStack's cloud platform helps remove that complexity BrowserStack provides developer teams instant access to a cloud platform that allows them to comprehensively test their websites and mobile applications for functionality, performance, and visual appeal so they can release bug-free software faster and at scale.
Test management & optimization
Test development
It started in 2011 when Ritesh Arora and Nakul Aggarwal set out to launch a website for their tech consulting business. Nakul built the website in two days, but when Ritesh had to test it, things got out of hand. The website had to be tested for compatibility across different devices, operating systems, and browsers.
It was a tedious process and it was slowing them down, as always. They decided to take a quick look at the market to understand the problem better, and they found out that they were not alone. The struggle with cross-compatibility testing was universal. This realization gave birth to BrowserStack.
2011
🎉 BrowserStack comes out of Beta and becomes available to all
2012
🙌 We got our first 1000 paying customers within 6 months!
2013
⛅️ Launched Automate for running Javascript and Selenium tests on the cloud
2014
📈 Reached the milestone of 50 employees
2015
⛅️ Launched global device cloud
2017
📱Launched App Testing products—App Live and App Automate
2018
💸 Raised $50M in Series A from Accel
2020
🌏 Grew to 15 global data centers that power BrowserStack's cloud platform

⭐️ Percy joined the family
🥳 Debuted Breakpoint, BrowserStack's flagship developer conference with 10,000 registrations across 155 countries
2021
💸 Raised $200M in Series B at a $4B valuation from BOND, with participation from Insight Partners and Accel
🎉 We turned 10 years old and did a little happy dance

⛈ Named to Forbes Cloud 100—for the second time
📈 Grew to 800 employees across the globe

🏔BrowserStack officially became a remote-first company
⭐️ BrowserStack acquired Nightwatch.js, a leading open-source test automation framework
2022
🚀 Launched BrowserStack Champions, program to recognize thought leaders
🚀 Launched Women@BrowserStack, an ERG for women by women
🏆 Named SaaSBOOMi SaaS Startup Of The Year
📈 Crossed the 1000-employee mark
🏆 Named a Centaur - a new milestone for SaaS businesses that hit $100M ARR
🔒 Achieved a STAR Level 2 attestation from Cloud Security Alliance (CSA)
💻 Kicked off QA Leadership Summit, annual event for QA leaders
2023
⚙️ Introduced Nightwatch v3 for improved developer experience
☁️ Named to Forbes Cloud 100 for the third time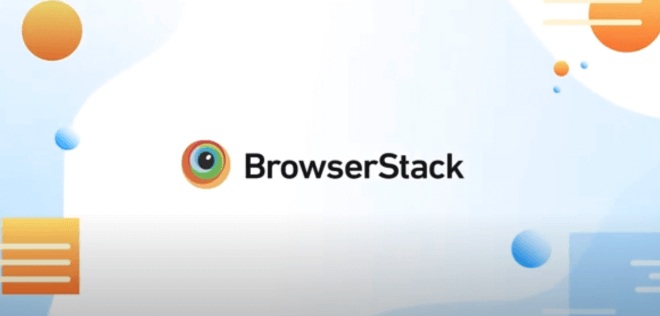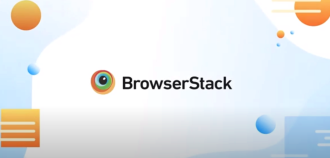 Hear BrowserStack's founding story
Ritesh shares learnings from his entrepreneurial journey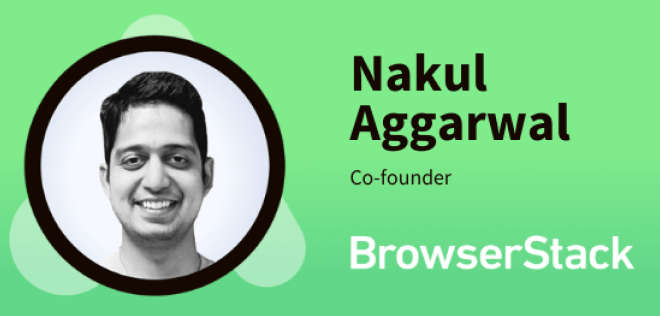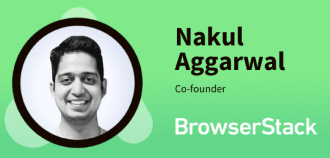 Watch Nakul discuss BrowserStack's growth, blitzscaling journey, and the road ahead
Who we are
At BrowserStack we're building the testing infrastructure for the world. We're extremely curious, passionate, and customer-obsessed about our mission of empowering developers to build amazing experiences.
We know we'll grow only when our people grow—so we build teams that are open, transparent, collaborative, and above all supportive.
We're remote-first and our people have the choice to work from anywhere—it's our core values that bring us all together and drive everything we do.
We're thinkers, movers, innovators, and doers who believe no feat is too big to achieve. We strive to deliver awesome results, fast; and in that way, we're a lot like you.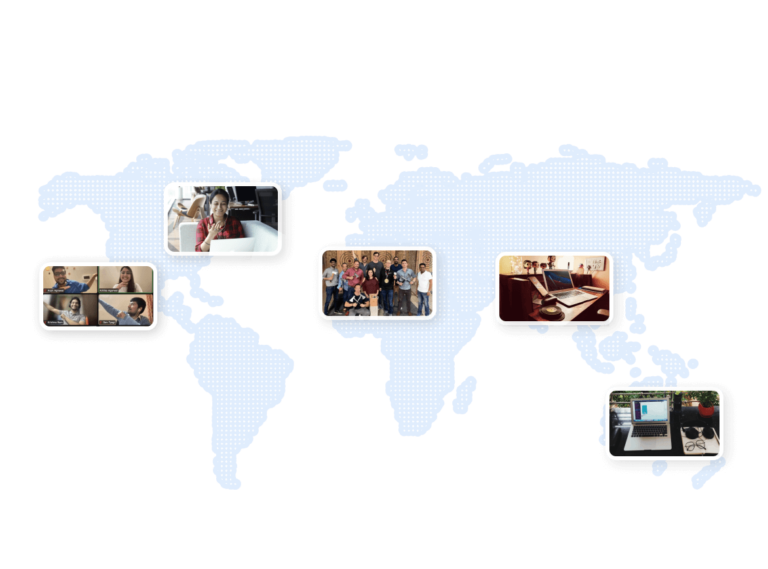 Solve real problems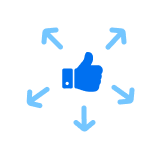 Be open and respectful
Build trust and collaborate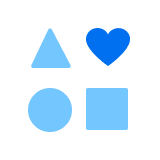 Believe in simple
Customer obsession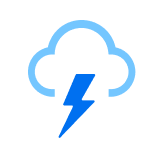 Speed matters
Deep dive
Take logical and analytical decisions
Be self-honest and accept failure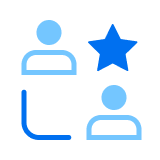 Be with the best
Embrace constraints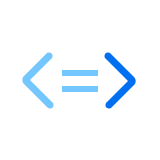 Less is more
Deliver awesome results